Can Gut Bacteria Impact Weight Loss?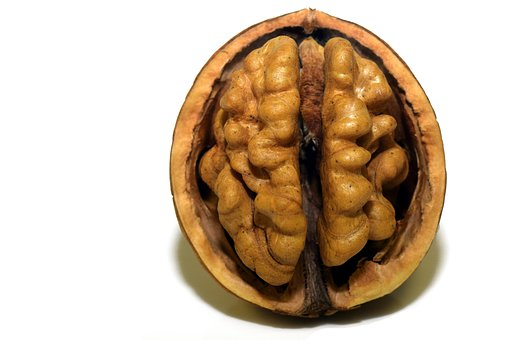 Scientists have known about the trillions of bacteria that live in your gut for at least a century; however, in those early days, they just thought the bacteria took advantage of free rent and board. Only recently, have doctors come to understand that the relationship between you and the incredible ecosystem that lives in your gut was a symbiotic one.
You feed your bacterial zoo, and in turn, you could say that your gut bacteria help to feed you. Does the unique balance of specific bacteria keep you lean or overweight? A few years ago, a lot of doctors would have scoffed at the idea; however, may of them are changing their mind.
Do Scientists Think Your Gut Biome Impacts Your Weight?
Some very credible studies say your gut biome may very well impact how hard or easy you find losing weight. Harvard Medical School reported on two studies of the impact of gut bacteria upon weight. One involved mice; however, the other one explored the impact of the gut biome on humans.
In the first study, scientist used three strains of mice. The first strain tended to be lean, but the second strain tended to get plump. The third group was bred to lack gut bacteria. When the researchers injected that third strain with gut bacteria from the lean group, they mice stayed lean. However, when they injected mice from the third group with bacteria from the plump group, the mice gained more weight.
A related study took the gut bacteria from two identical twins. One twin was lean, and the second twin was obese. When these bacteria were injected into the gut of two groups of no-bacteria mice, the results were predictable. The mice that got the lean twin's bacteria remained lean, but the second group became plump.
Does Gut Bacteria Determine Your Destiny?
Your gut bacteria may have so much impact over your weight for a few reasons. Frankly, some bacteria are much better at breaking food up into suitable food to send back up into your bloodstream than others. If you've got too many of those efficient bacteria, you may fair well during lean times, but you're probably not suffering from lean times. When overweight people contend that they have a harder time losing weight than leaner people, they're often right.
Still, your gut bacteria don't have to be your destiny. Dr. Mark Hyman believes you can change your diet to help promote the growth of more helpful bacteria that can crowd out the less helpful critters:
1. Eat More Omega-3 and Less Omega-6 Food Sources
He attributes one problem to an overabundance of Omega-6 vs. a deficit of Omega-3 fatty acids in typical diets. For instance, walnuts have a lot of Omega-3 fatty acids, so maybe it's not even an accident that a walnut looks like a brain. It's smart to eat them!
Other good choices include olive oil, avocados, other nuts and seeds. Also, you can't depend upon every plant oil as a good source of Omega-3. Other fantastic gut food includes coconut oil, fatty fish, and butter from grass-fed cows.
2. Change Your Plate
One easy rule to remember is to consume at least 75 percent of your daily diet from plant-based foods. If you make that one change, you're bound to impact your health positively.
What Does Your Gut Have to Do With Your Brain?
The headline promised something about having two brains. Well, the interesting thing about your gut-brain connection is that several times more nerves run from your gut to your brain than run the other way. That means that your gut probably spends a lot more time sending your brain information and possibly requests than your brain sends back.
Because of this collection of nerves and the way digestion works, many scientists have referred to the gut as a second brain. It's likely that keeping your gut biome balanced can also help relieve food cravings and may even improve mood and other health issues. They don't call carb rich food, comfort food for nothing.
Change Your Gut to Grow Lean Naturally
Your gut may be your diet destiny today, but you can impact it. Remember the study with the identical twins who have the same DNA but very different body types. Illnesses, antibiotics, and food choices have impacted your gut bacteria your entire life, but you still have some control.
Dr. Hyman's Video on Gut Bacteria